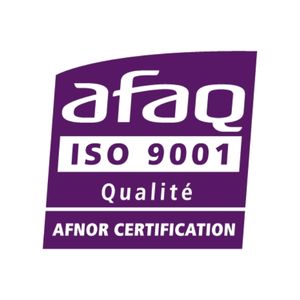 Certification ISO 9001
Mr Bonnetto and the entire PERITEST team are pleased to announce that they have obtained the certification ISO 9001: 2015 an internationally recognized standard that guarantees that our services meet the needs of our customers through an effective quality management system.
PERITEST's decision to work towards the ISO 9001: 2015 standard accreditation shows our desire to continually improve our services.
To comply with the ISO 9001:2015 standard, the management and the team passed an audit including the development of the quality management system, a review of the management documentation process, a preliminary audit and an initial assessment. No non-compliance has been identified during the audit, and some "strong" points were even highlighted to be used as a reference in future audits.
We were audited by the AFNOR on 5th of October, and the certificate was given to us on the 14th of October.